What Is YoWhatsApp and How Can It Help You? The official WhatsApp does not have all of the features that are available in the YoWhatsApp software for instant chat. For instance, YoWhatsApp enables you to modify the text size and color, in addition to the chat background that you may personalize. In general, one can say that it is a WhatsApp mod that implements changes and improvements to the official app by adding some extra features.
You may also add contacts to your favorites list and share movies, photographs, and more with just a click of the mouse. In addition, YoWhatsApp may be downloaded at no cost at all. Hence, if you're seeking an alternative to WhatsApp, be sure to give YoWhatsApp a try!
YoWhatsApp Basics
YoWhatsApp sometimes referred to as YoWA, is an amazing modification of the original WhatsApp. It is also known as YoWA. This WhatsApp MOD not only enables you to make use of the capabilities that the standard version of WhatsApp offers, but it also delivers a host of additional and incredible features that are not included in the version of WhatsApp you are currently using.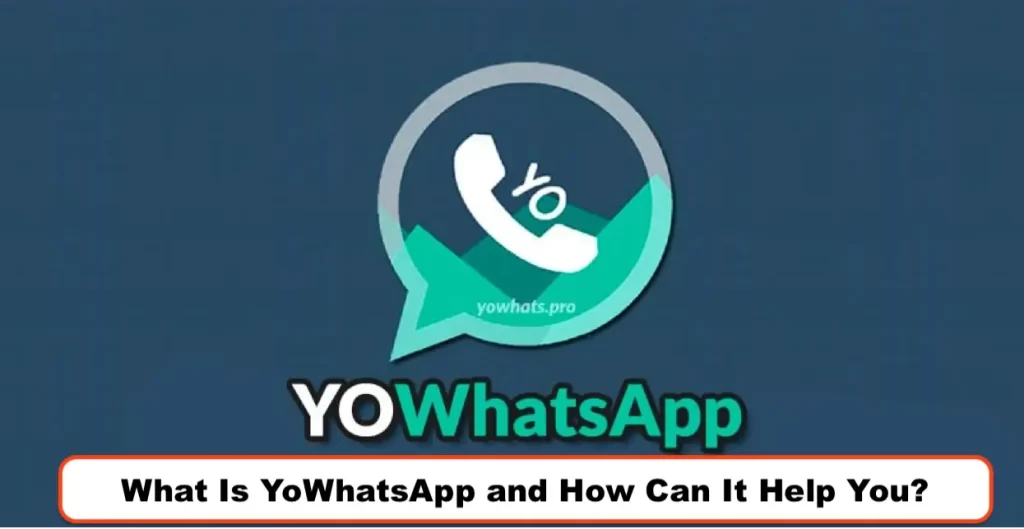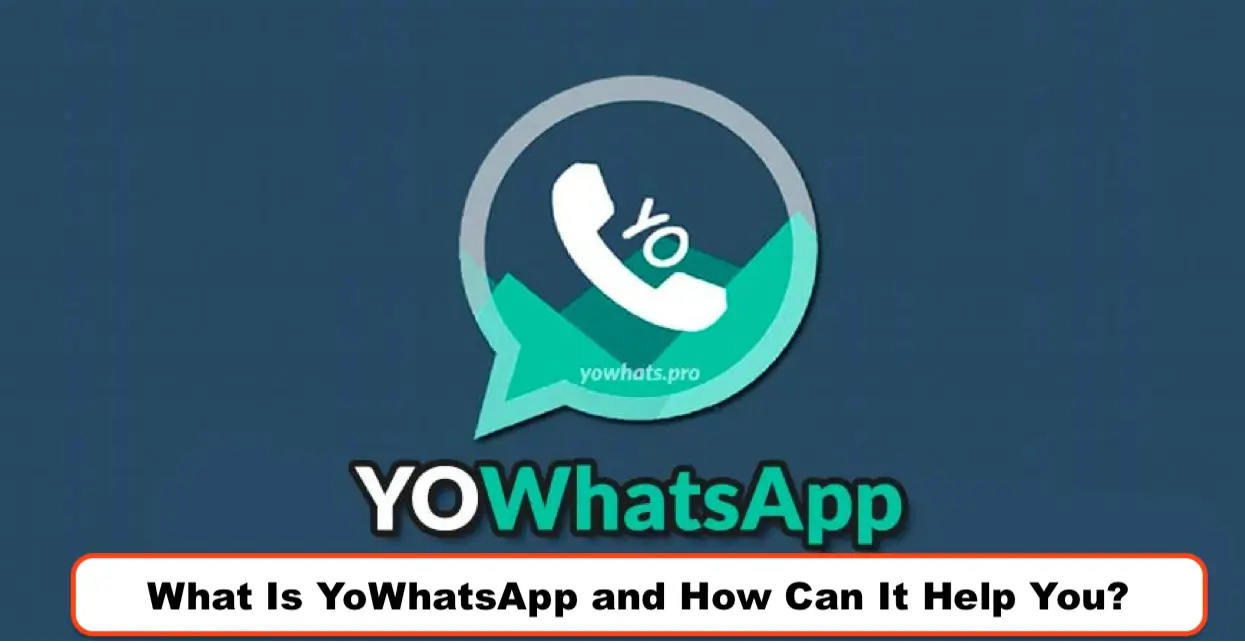 You are able to change the style of YoWhatsApp to your liking, freeze Last Seen, create animated emojis and additional stickers, and conceal your view status if you have the most recent version of 2023 downloaded on your phone.
The Benefits of Using YOWA
After downloading the YoWhatsApp APK, you will have access to a wide variety of features and customization options. The following is a list of some of the most important characteristics of this software.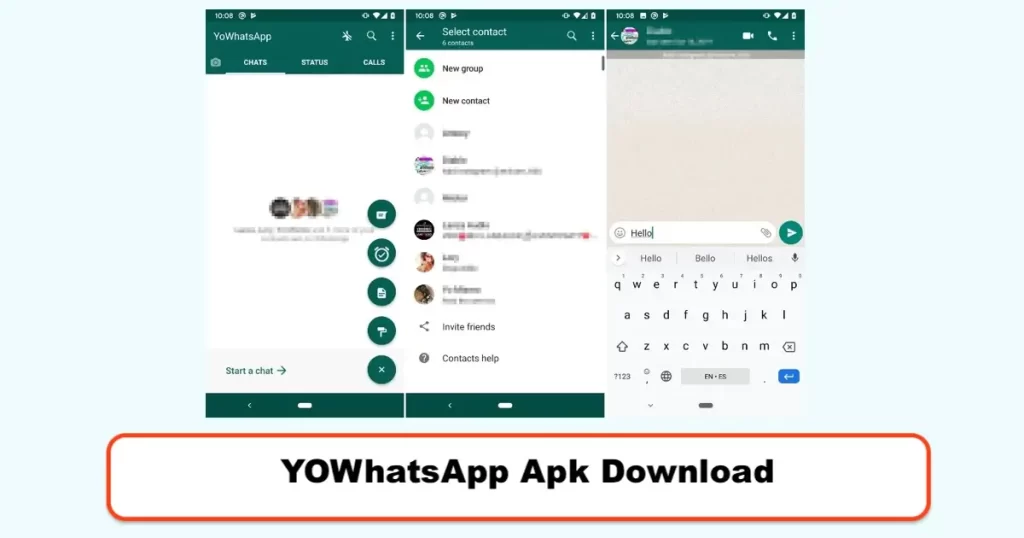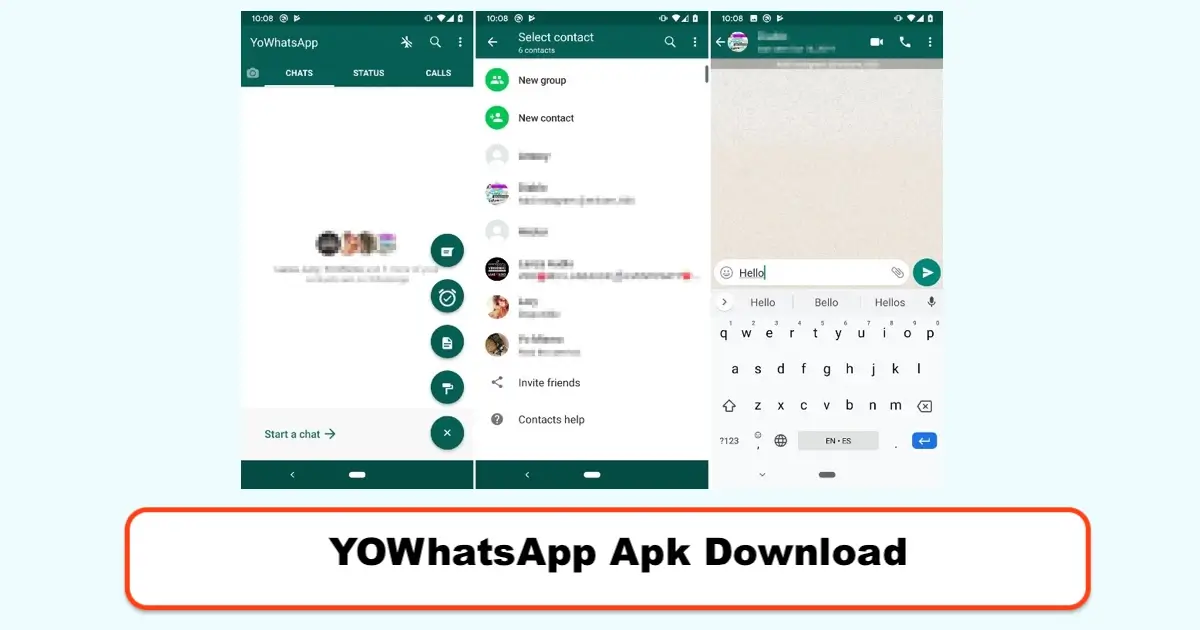 Personalized Privacy
This choice provides you with more, improved, and more versatile options to manage your privacy. You have the ability to decide who may call you, the degree to which your status is visible to others, whether or not others can see if you are recording or composing a message, and whether or not they can check to see whether a message has been received.
Totally Amenable to being Personalized
This program gives you complete control over its appearance, allowing you to modify not only the themes but also the status bar, navigation bar, and many more features. This gives you the ability to completely personalize the app.
Infinite File Sizes
Unlike WhatsApp, YoWhatsApp allows you to transmit attachments from your phone that is above 700 MB in size and may be of any file format, including APK, ZIP, and PDF. If you have previously struggled to email huge files, you are going to find this feature really helpful.
Different Emojis
This software really comes equipped with a far larger selection of emojis than the WhatsApp client that was originally available on mobile devices. You will have a greater capacity for self-expression as a result.
Downloading YoWhatsApp for iOS Devices
At this time, YoWhatsApp is only compatible with Android-based smartphones; however, you shouldn't let this stop you from using it! The application may also be downloaded on iOS-based devices in a number of different ways. To begin, you will need to download and install an Android emulator on your device, such as Bluestacks in order to ensure that the application functions properly.
---
YOWhatsApp Apk Download
You may go to Yowayousef.com in order to obtain YoWhatsApp Apk v 9.21 by YousefAl Basha. This will allow you to install the most recent version of YoWhatsApp, which was developed by Fouad Mokdad, who is also the creator of FMWhatsApp.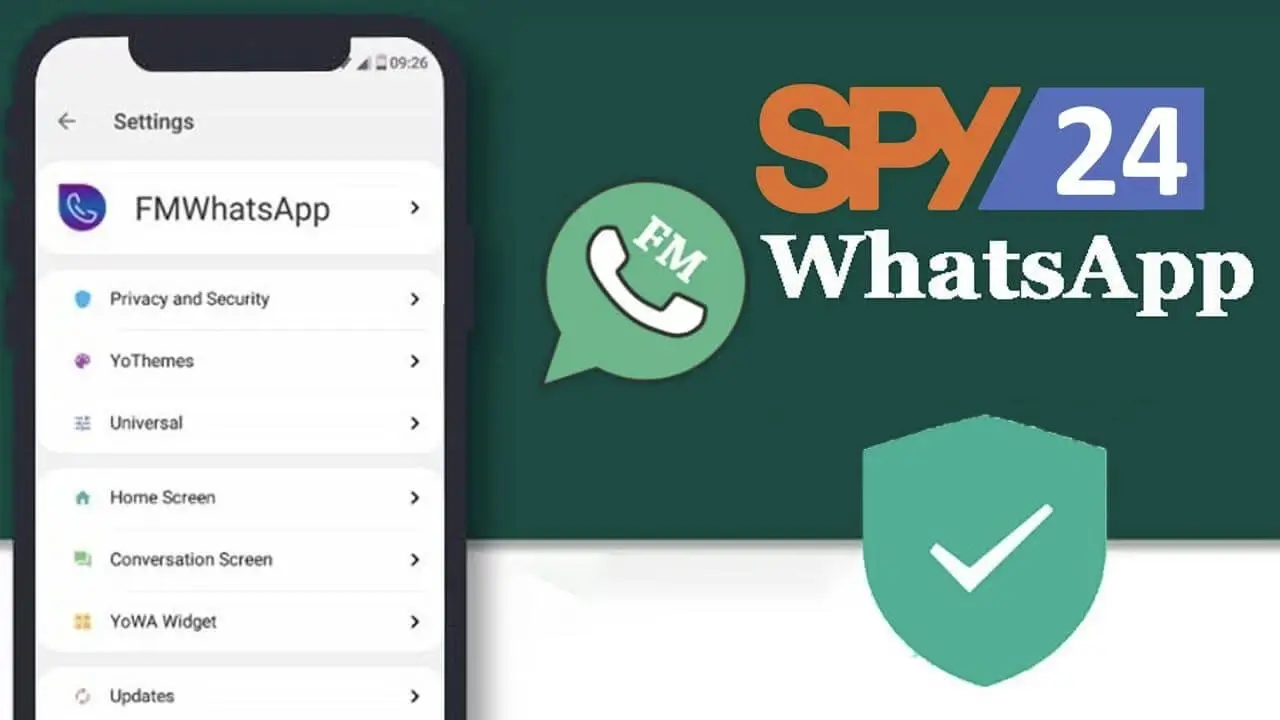 YoWhatsApp APK Information
| | |
| --- | --- |
| APP NAME | YoWhatsApp |
| Version | v21.00 |
| Developer | Yowa |
| APK Size | 58.8 MB |
| APK Type | WhatsApp Mods |
How to install YoWhatsApp?
Following the instructions below will allow you to successfully install YoWhatsApp on your Android device after you have downloaded the APK files for the application.
Create a backup of your WhatsApp conversations, and then delete the official WhatsApp from your device.
To allow the installation of programs from third-party sources on your Android smartphone, go to Settings > App settings and check the box labeled "Install unknown apps."
Open up the.apk file by going to the file manager on your Android device.
Just start the installation of the most recent version of YoWhatsApp by selecting the Install button.
Launch YoWhatsApp after the installation is complete, and then log in using the mobile number associated with your device.
What is Yowhatsapp?
The Yowhatsapp App is an instant messaging program that is available for free on mobile devices. It enables users to make phone conversations, send and receive messages, share photographs and videos, and many more.
How do I download Yowhatsapp?
You won't be able to use Google Play, so you'll have to look into other options. This is due to the fact that the program is in violation of the guidelines for using this distribution platform, which prevents it from being listed in the official Android marketplace. Unauthorized development has gone into the creation of the YoWhatsApp app, which means it is not legitimate.
What are the main features of Yowhatsapp?
Let's take a look at the app's three primary components:
Chats
When we initially launch the application, we are presented with the Chats window, which serves as the app's equivalent of the home screen. Here, a history of all of our previous conversations is shown, and we are given the ability to see their contents.
To access the relevant chat and communicate with your contact, you need to do nothing more than touch on the conversation in question. After you have entered the discussion, you may compose your message by pressing the text box located at the bottom of the screen.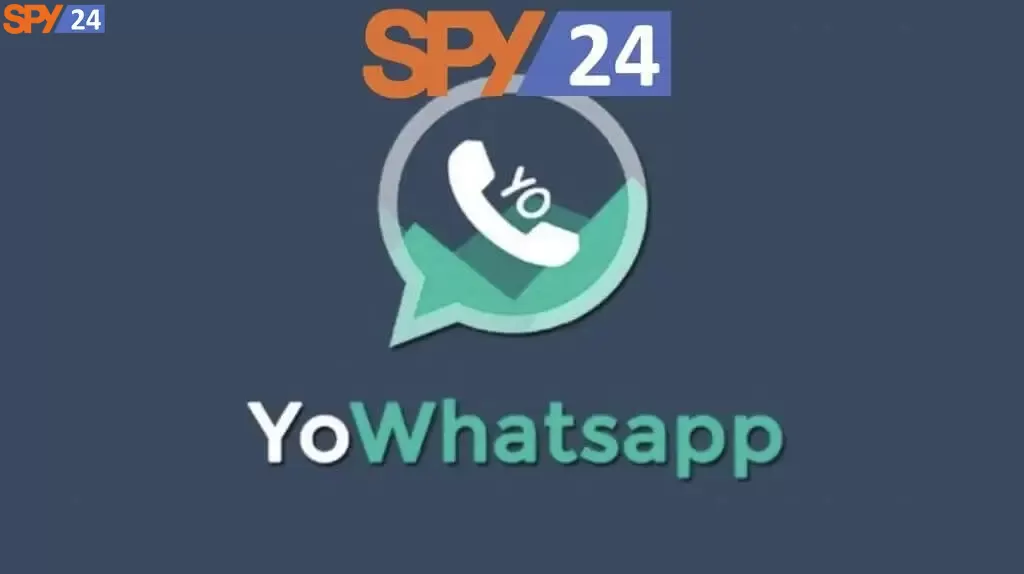 This will bring down the keyboard. To send the message, after it has been composed, click the paper airplane symbol to the right of the text box. A single check indicates that the message has been sent, two checks indicate that the message has been received, and two blue checks indicate that your contact has opened the message (exactly the same color code as in WhatsApp Messenger).
Nevertheless, given that MODs have been designed specifically for the purpose of concealing this information, we need to exercise extreme caution when referring to this color code.
If you wish to begin a new chat, you may do so by pressing the floating plus button that is located in the bottom section of your home screen. This will bring up a new pop-up menu that provides you with more possibilities. Among the latter, you will discover an icon that looks like a speech bubble. This symbol gives you the ability to initiate a discussion with any of the people in your contact list.
Status
The "Status" section is one of the newest additions to WhatsApp, and it is one of the features that enables us to publish a photo, video, or message that is only viewable for the remainder of our contacts for a period of twenty-four hours.
Additionally, it enables us to view the statuses of the remainder of our contacts. In this context, "ephemeral" refers to material that is only available for a limited length of time and then vanishes forever. It's a feature that's been stolen from other social networks like Instagram, specifically. The plan is to make it possible for anybody to temporarily share materials, and then track who has visited our publication.
When we go to Status, we will find a list that has all of the active statuses that our contacts are currently using. We can choose any of the items on the list to examine the material that they have published. You have a few distinct choices available to you when it comes to posting your own status. One of them is to hit the My Status button, which is the first choice on the list.
This, in essence, opens the camera on our smartphone, allowing you to shoot a picture or video and then post it later on your status. You also have the option of using the icons that are located in the bottom right corner of the screen.
The scissors icon provides access to the content of your local multimedia gallery, the pencil icon enables you to publish the text as a status update, and the camera icon launches the camera so that you can record and share whatever you like.
Calls
Not only are we able to speak with one another using YOWhatsApp, but we can also make audio and video conversations using the app, exactly like the original WhatsApp. This section was created expressly for the purpose of performing this function. The functionality is quite similar to that of the Chats section.
It displays a list of all of the people that we have spoken to in the past, as well as a phone-shaped button that enables us to begin a call with any of our connections. If we want to make a voice call instead of a video call, all we have to do is drop down the list and hit the icon for the phone or the symbol for the video camera.
In addition, there is a second symbol in the bottom right corner that resembles a recycling bin; we may use it to erase our whole call history, which includes both incoming and outgoing phone calls.
Is YoWhatsApp App safe to use?
The most important issue that arises at this point is whether or not the user is in danger when using YoWhatsapp. There is no correct or incorrect response to this question; however, the following are some of the cases that might be of concern to you:
Banning Your Account: WhatsApp does not appreciate it when you use your account with third-party programs like YoWhatsApp, BSE WhatsApp, and GB WhatsApp. This might result in your account being banned. It is common knowledge that the firm would terminate the accounts of customers who send messages over WhatsApp using a third-party client.
Privacy Issues: Since YoWhatsApp is a piece of software developed by a third party, it is impossible to predict how your data will be saved. It might end up in the hands of an unsavory character or in an undesirable location.
Does YowhatsApp require an Internet connection?
The Yowhatsapp app does, in fact, need to be connected to the Internet in order to function effectively.
SPY24, the best WhatsApp tracking app
The number of people using WhatsApp across the globe has surpassed one billion. Do you have a friend or family member who just cannot function in the real world without WhatsApp? Are you concerned about the content of the messages they're sending to other people? A WhatsApp surveillance tool like SPY24 is the answer to all of these questions.
You will be able to monitor all of the text messages that your loved one is exchanging with the use of this application. You won't need to worry about them chatting to somebody they shouldn't be talking to since you'll know they aren't doing it.
Conclusion
YoWhatsApp is a really pleasant method to utilize WhatsApp, but with more and better features. If you are not worried about your privacy or being banned from the service, you should give it a try. It is highly advised that you create a backup of your WhatsApp chats before downloading and installing the most recent version of YoWhatsApp.
FAQs
Here are some of the Frequently Asked Questions about the YoWhatsApp App:
What are some of the most important aspects of the YoWhatsApp app?
The YowhatsApp app provides its users with a number of useful functions, such as the ability to make voice and video conversations, send and receive messages, share photographs and videos as well as many other activities.
Is it safe to use the YowhatsApp app?
Indeed, the YowhatsApp app is a secure app that encrypts your messages and calls from beginning to finish. This protects both the content of your messages and the content of your calls.
Does SPY24 do covert monitoring on WhatsApp?
SPY24 is one of the few apps that can camouflage its icon. During the installation process, spy software conceals the application icon on the target device and observes the activity inside social messaging applications.
SPY24 Install application free The Most Powerful Hidden Spying App to Monitor Android, IOS Cell Phone & Tablet Device Remotely. Best Android Parental Control App for Kids & Teens Online Safety.
Now take the liberty to monitor Android, and IOS devices with exclusive features better than ever before Monitor all Voice & Text Messages Communication records, Listen to & Watch Surroundings in Real-time Unleash Digital Parenting with Android, IOS Spy App Spy (Surround Listing & Front/Back Camera Bugging) IM's VoIP call recording on Android OS 13 & above With 250+ Surveillance Tools at your fingertips using Android Tracking & Parental Monitoring Software.