Spy App
Blockerx App Reviews 2023: Web Blocking Software
What is BlockerX? BlockerX is VPN-based porn blocking that lets you browse the web without distraction by blocking ads, porn sites, dating apps, social media, gambling sites, and video games. BlockerX also offers a safe search by limiting a long list of adult keywords from showing in the search result.
 BlockerX is matchable with IOS and Android with its app and also gives access to chrome with its extension that works across all major operating systems including Windows, Mac OS, and Linux. The chrome extension starts working immediately and lets you know your webpage is filtered while searching to access the websites with this content.  
| | |
| --- | --- |
| Android | Yes |
| iOS(iPhone/iPad) | Yes |
| Website:  | https://blockerx.net/ |
| Domain Age: | 2019-10-18 |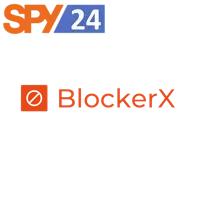 BlockerX Features 
BlockerX gives you some free features to help you start immediately including: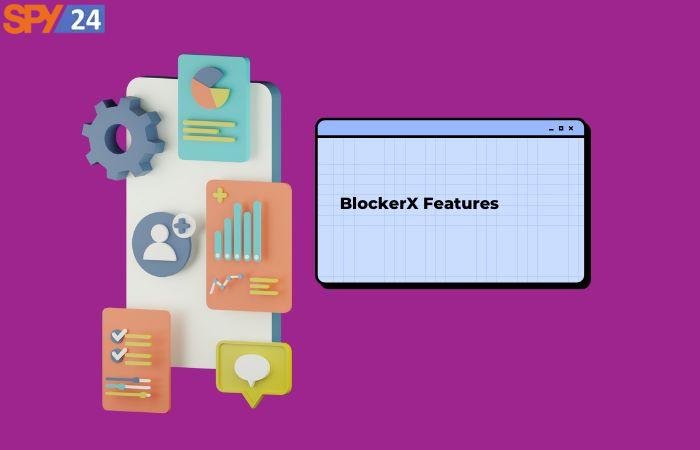 Porn blocker:

BlockerX has a database of over 2 million different adult websites on its block list and is always being updated to include new restricted content and app.

Parental control:

You can install the BlockerX app on your child's phone to prevent them from accessing any inappropriate or adult content. You can also utilize the 'prevent uninstall' option to prevent your child from turning off the blocker. In this place, a password will be required to uninstall the app from the mobile device. 

Accountability partner:

The journey to a clean and free mind from the addiction to porn can be terrifying, and sometimes, may you want to give up. BlockerX has gone a step further to prevent this situation by providing an accountability partner who would be a trusted friend who would help keep you in check to realize your goals. 

Community:

The app gives access to you to a community of people who have a common goal of breaking free from addiction. In theory, community support can help you stay motivated and persuade others to join in your journey to becoming porn-free. 

Incognito mode:

You can also enable the BlockerX Chrome extension to work while browsing in incognito Mode to prevent workarounds.
It doesn't stop there, though. If you decide to update to a premium subscription, BlockerX gives you Access to these features:
Panic switch:

This feature gives you

the option to completely disable your internet connection for a set amount of time that you can adjust to, helping you resist those powerful urges to browse porn.

Uninstall notification (For IOS):

Since the IOS app requires VPN access, turning off your VPN will notify your accountability partner immediately.

Daily Report:

Your accountability partner will receive daily reports of your browsing activity to make

sure

that you stick to your goals. 

URL and keyword blocker:

Unfortunately, most porn-blocking software will automatically miss a few websites or social media posts that have adult content. To prevent this defect, BlockerX lets you copy and paste URLs and keywords on its platform to block them from future searches.

Support up to 3 devices:

By purchasing one account you can have cross-platform access for up to three devices. Installing the software on your phone, personal computer and work computer or tablet ensures that there is no way to go out of track.

Access to exclusive courses:

The app offers short-animated video courses filled with tips and information on how to break porn addiction.
BlockerX Pros Cons
 In this part, we bring some pros and cons of BlockerX you may be concerned about when you want to find a good blocker app.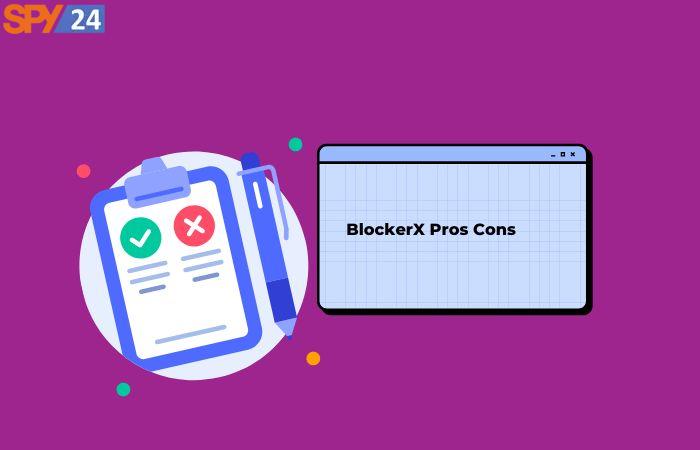 Pros:
 These are some abilities of BlockerX that I found them interesting:
You don't need to buy a subscription to start blocking porn sites

It fits with different devices and platforms

Block porn even when you are browsing in incognito mode

Give you access to block specific websites with the URL and keyword feature
Cons:
The app experience doesn't feel very strong and has a lot of bugs

The app doesn't have AI-powered filtering and just relies +wholly on block lists

It doesn't run by a US or EU-based company, which brings concerns about privacy  

The blocker sometimes blocks websites and apps that don't have any porn content

You have limited use of the accountability partner feature compared to other available apps 
For the most part, the app works as advertised. But compared to competitors' apps it offers a poor user experience and lacks a lot of important features.
Who Can Use BlockerX? 
BlockerX can use by anyone who wants to get rid of their porn addiction or parents can use it on their kids' computers or mobile to protect them from adult content on the web or applications.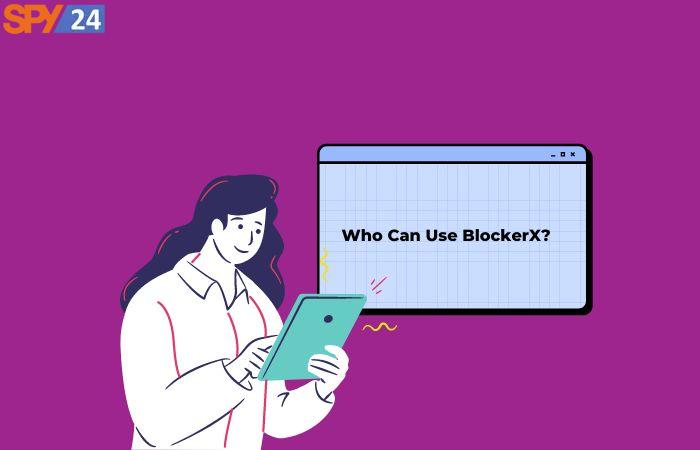 Does BlockerX Have a Trial Period? 
BlockerX has a 3-day free trial to see the features that BlockerX provides and after that, you have to subscribe if you cancel your subscription before the 3-day free trial ends, you won't be charged again.
BlockerX iPhone Review
Blockerx is compatible with IOS 14.1 upwards. BlockerX has more than 1 million downloads and about a 4.4-star rating in the app store. Many IOS users who are using this app have shared their positive thoughts about the app. 
BlockerX Android Review
BlockerX is compatible with Android devices running 6.0 upwards. It has   5-star ratings and over 1 million downloads on the official google play store.
The feedbacks are very positive; no wonder it has a very high rate in the google play store.
BlockerX Customer Services
BlockerX provides only e-mail support and there is no online chat for answering the customers.
How Much BlockerX App?
BlockerX is available on two major subscription plans: annual and lifetime access plans. The annual plan costs $109.79 and the lifetime plan costs $129.79. All plans have a 3-day money-back guarantee.
BlockerX VS SPY24 App
When you want to secure your family when they are online you have a variety of options ahead of you. You can choose BlockerX or other blocker applications.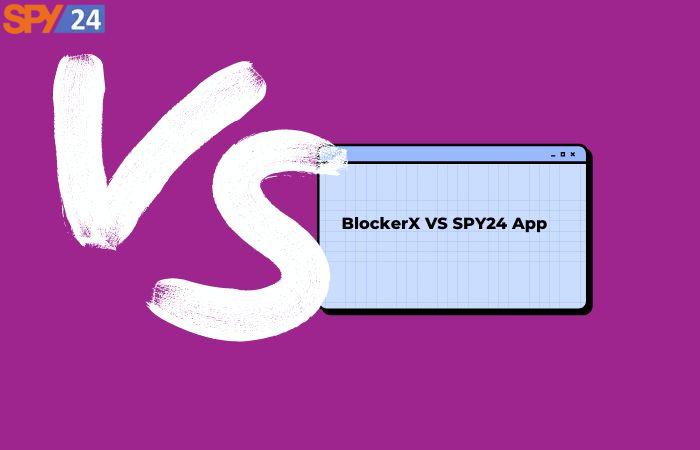 However, when it comes to finding the best solution for your family, you may want to consider SPY24 as a great choice. SPY24 offers tons of features that can help you keep your family safe and secure.
With SPY24, you can monitor your child's online activities in real-time, using powerful parental control features. This includes seeing what websites they're visiting, what apps they're using, and whom they're talking to. You can also set up restrictions and block sites, also you can set time limits for when your child can browse the internet.
SPY24 also offers powerful monitoring and alerting options, so that you can be notified whenever your child performs certain actions online. You can even monitor their phone usage, including calls, texts, and locations, while also setting up specific alerts so that you're always aware of what's going on.
SPY24 is incredibly easy to use. You can easily set up the app and get started. 
So, if you're looking for a replacement for BlockerX, then SPY24 may be the perfect solution. With its powerful features and easy setup, it can help you keep your family safe and secure online.
SPY24 App Features
let's look at some of the vital things that you can do using the SPY24 tool. While SPY24 gives you access to tones of details from any device, these features are some of the major offerings: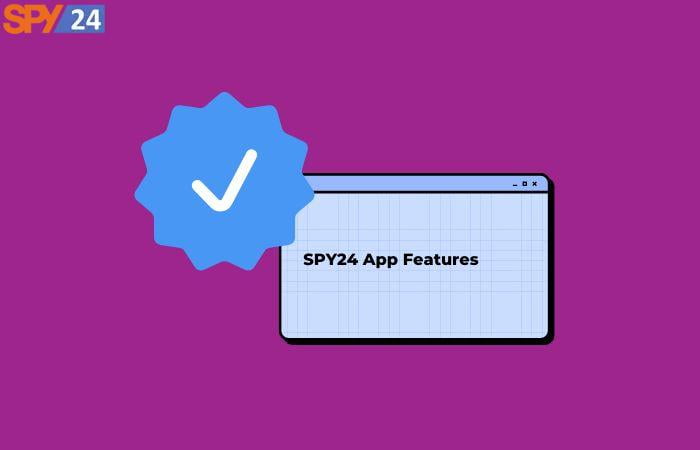 Location-based features:

The most noted feature of SPY24 is that it supports real-time

location tracking

of the device. You can just do a SPY24 login to monitor their live locations and places also you will have access to the location history.

Calls and contacts:

SPY24 app gives you access to their entire contact list. Also, you have access to incoming and outgoing

call logs

including contacts and timestamps.

Messages Tracking: You have access to their sent or receive messages in your SPY24 dashboard. You can read their messages with conversational threads including their contact and timestamp details. Read more

 

Social Media Monitoring:

SPY24 also gives you access to track all major social media platforms. You can find this option in your account dashboard and give you access to monitor details from apps like Facebook, Instagram, Snapchat, WhatsApp, Viber, etc.

Access Saved Media:

You can also go to the SPY24 dashboard to access the saved photos and videos from your device. Besides viewing their photos, you can also download them to your system.

Inbuilt keylogger: If you want, you can enable an inbuilt keylogger on the SPY24 app. This will let you access their account passwords, deleted messages, and every other keystroke typed on the device. 
Browsing History:

SPY24 will give you access to the detailed browsing history and the websites they have visited with timestamps. You can also check what they look for on the web and how much time they spent browsing it. 

Other features:

There are lots of features that you can access with SPY24. For example, you can view the list of installed apps and you can block or unblock them. There are features to

record calls

and surrounding conversations. You can also lock or unlock the device remotely and can also format the device storage from your SPY24 dashboard.
SPY24 App Cost
SPY24 is available in different plans based on what device you want to use. Here is the last pricing list of SPY24: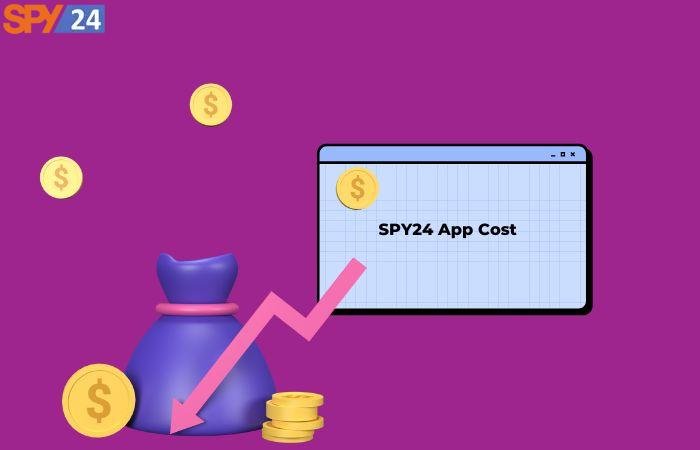 Android package

Windows package

      

      MAC package   

Free

1 month

24 hours

24 hours

1 month

free

$25

$25

3 months

$50

$46

$46

6 months

$76

$60

$60

One year

$120

–

–
SPY24 App Pros Cons
here we have the pros and cons of the SPY24:
pros:
SPY24 is completely compatible with all the Android and IOS devices

It has several useful features like

call recording

,

location tracking

,

social media tracking,

etc.

You can access lots of

analytics regarding the device's overall activities.
Cons:
Tracking multiple devices with the SPY24 app can be very expensive

It can be nearly complicated to install and set up SPY24 on the target device

To access most of its advanced features, you will need root or jailbreak access

There is no free trial available, and you can only access its demo online
FAQs
What if I use BlockerX and SPY24 and don't like it?
There is a 3-day money-back guarantee for the BlockerX and a 10-day money-back guarantee for SPY24. 
Are BlockerX and SPY24 legit?
BlockerX is an adult prevention content app so you can use it with a free mind. 
The legality of Spy24 would depend on some factors (just like most spying apps). If you are a parent and would like to track your kids, then using Spy24 won't be an issue. Though, tracking adults like your partner or friends might invade their privacy. In this case, you can consider checking the overall privacy laws of your state before getting a Spy24 subscription.
Is SPY24 Detectable?
One of the best things about the Spy24 app is that it isn't detectable. After installing the application, you can simply enable the "stealth mode" features of Spy24. This will let you track the targeted device without letting the user know about it.
Can I install the SPY24 app remotely? 
No. To install the SPY24 app on your target device, you need to access the target device at least one-time. Also, its non-jailbroken version can be synced to the targeted device by just knowing its iCloud account details.
Conclusion
:
In the end, let's find out which app is useful for you. If you need to track your kids' activities or you want to track your partner's location or you need to check your employees' activities during worktime, we offer you the SPY24 app. So, The SPY24 app could be a good replacement for the BlockerX app for its fair pricing options, many features included, etc.