Whether you're a concerned spouse wanting to keep tabs on your partner, or a business owner trying to stay informed about your competition, there are times when you may want to be able to listen in on cell phone conversations from another phone. While this may seem like an impossible task, it's actually much easier than you might think. In this blog post, we'll show you how to do just that. So whether you're looking for a way to keep an eye on your loved ones or get ahead of the competition, read on for tips on how to listen in on cell phone conversations from another phone.
How To Listen To Cell Phone Conversations From Another Phone
With the rise of technology, it is now possible to access and listen to someone else's cell phone conversations without having to physically be near them. This means that you can monitor a person's calls without having to confront them in person. In this blog post, we will discuss how to listen to cell phone conversations from another phone using the SPY24 app.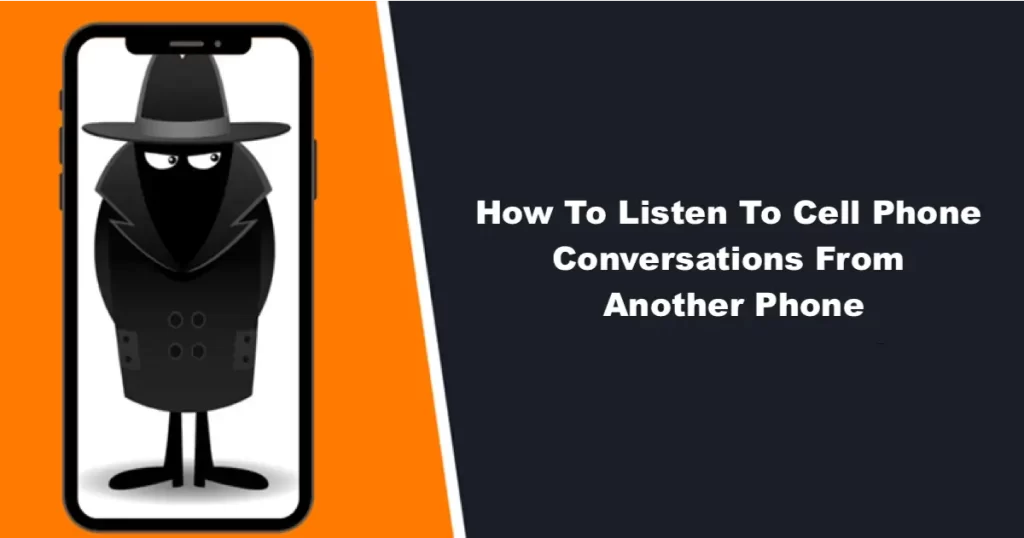 How It Works
The SPY24 app allows you to secretly listen in on a person's cell phone conversations from another device. All you need is the other person's cell phone number and internet connection. Once you have the phone number, simply download the app on your device and enter the number into the app. You will then be able to access all of their incoming and outgoing calls as well as their text messages. The app also allows you to record the conversation for future reference or evidence.
Benefits of Listening In
Listening in on a person's cell phone conversations can be extremely helpful if you are looking for proof of infidelity or if someone is engaging in criminal activities such as drug dealing or money laundering. By listening in on their conversations, you are able to get first-hand information that may otherwise not be available. This makes it much easier to make decisions based on facts rather than speculation or hearsay.
Security Measures
It is important that when using the SPY24 app, all security measures are taken seriously. As with any type of monitoring software, there is always a risk that someone could gain access to your account and use it maliciously. Therefore, it is important that strong passwords are used at all times and that two-factor authentication is enabled so that only authorized users are able to view your data. Additionally, make sure that all devices being used by SPY24 have up-to-date antivirus protection installed so that any potential threats can be identified quickly and dealt with appropriately.
You will need:
– A phone with a recorder app installed
– An earphone or headphone splitter
Connect your phone to the other person's phone using Bluetooth or a cable
Start recording the conversation on your phone
Listen to the conversation through your headphones or earphones
Tips for better recordings:
– Use a quiet room to avoid background noise
– Keep your phone close to the other person's mouth
Make sure your phone has a recorder app installed.
Connect your phone to the other person's phone using Bluetooth or a cable.
Start recording the conversation on your phone.
Listen to the conversation through your headphones or earphones.
To listen to a cell phone conversation, you will need a phone with a recorder app installed and an earphone or headphone splitter. Connect your phone to the other person's phone using Bluetooth or a cable. Start recording the conversation on your phone and listen to the conversation through your headphones or earphones. Tips for better recordings include using a quiet room to avoid background noise and keeping your phone close to the other person's mouth.
How to Listen in on Someone's Cell Phone from a Distance
A phone-tapping program lets you listen to cell phone calls without touching the phone. Users can secretly record and listen to calls.
Want to trace someone else's cell phone calls? Well! Intercepting phone calls is necessary to remain inconspicuous. Technology has advanced, and you can now tap phone calls. While many people think phone calls can't be tapped, it's easier than ever.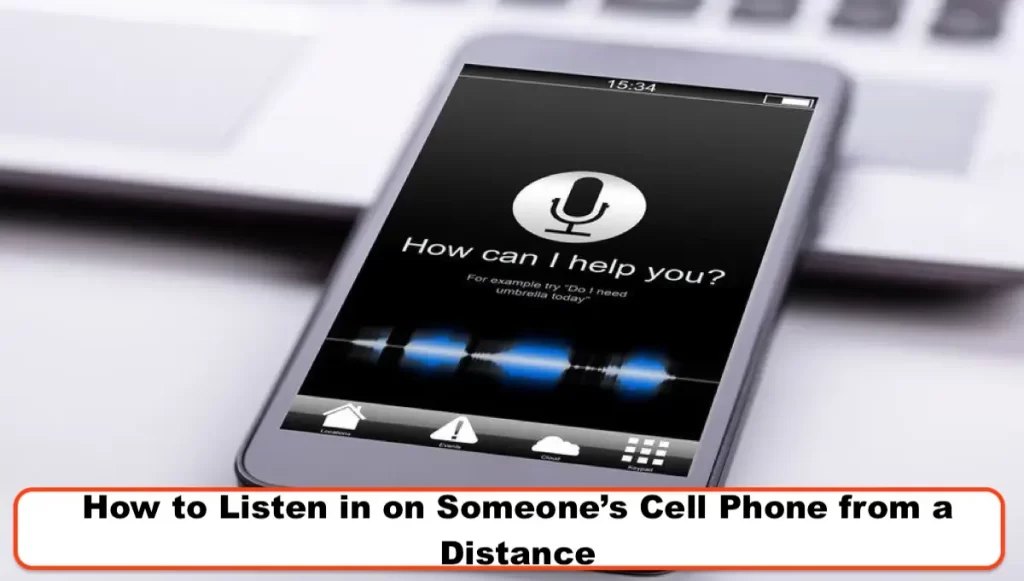 How Do Cellphone Surveillance Calls Work?
Taping phone calls involve secretly recording incoming and outgoing calls on someone's phone. Cell phone tapping lets users follow phone calls, texts, and chats. Thus, you can listen in on anyone's phone calls without a third-party program on the target phone. There are many methods to tap a phone and call. To be ethical, you must tap or snoop on a phone. Without consent, privacy cannot be invaded.
Can you listen in on a phone call without interrupting or intercepting it?
Yes. There are many ways to record and listen to phone calls without touching the device. Mobile phone spy software can intercept calls on a target device without touching it. Install and activate the software on another phone you have one-time physical access to.
Enable remote phone tapping on the target device to record all incoming and outgoing calls and send them to the dashboard.
Users can download and listen to recorded phone calls to understand what they were saying.
Is phone spying legal?
If lawful, phone tapping is debatable. However, cyber security experts and governments worldwide agree that tapping someone's phone without consent and for immoral intentions is illegal. Thus, you must obtain consent from your target before tapping phones to monitor text messages, incoming and outgoing calls, GPS location, and other actions. Invading someone's privacy without consent may be illegal.
Which app is best for remotely monitoring cell phone calls?
Do you want the best way to listen to cell phone conversations? Calls can be secretly recorded and listened to. Cellphones can be monitored remotely. Your kids, coworkers, and loved ones won't mind. You can remotely tap into someone's phone using SPY24 on their phone. It will teach you how to tap a cell phone with pinpoint accuracy.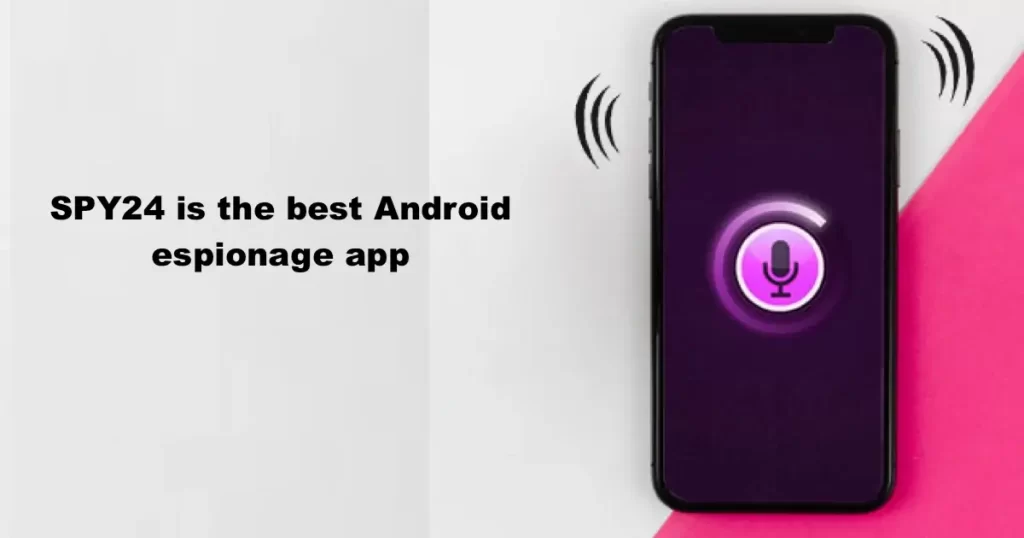 SPY24 is the best Android espionage app
Do you know why SPY24 is the greatest cell phone tracker program that lets you listen in on Android phone calls? The cell phone tapping app is the best on the market for these reasons.
It is a hidden phone-tapping program that intercepts calls. It works with rooted and unrooted Android phones, making it adaptable.
It works remotely and only once after installation.
The best way to intercept children's calls is to protect them from predators.
Listening to and recording business calls is acceptable.
Only Android phones can make calls. a tab-navigation app that hides its icon
SPY24's Best Android Spying Features Know the Situation
The complete SPY24 android spy software allows mobile device monitoring and espionage. Install it on your target device and activate the following functionalities using the web management interface.
Call archiving and recording Call logs
Monitor your phone's contacts.
Other mobile phone tapping characteristics include:
Live GPS tracking.
Social media monitoring
Significant logs
Email tracking
Remotely screenshot the screen.
View installed apps.
Remote unlocking is possible.
camera bug Mic bug
Who would listen in on someone's phone calls without permission?
People track, trace, and tap target phones for many reasons. Thus, many want to know how to wiretap a phone. The following people enjoy cell phone tapping:
Concerned parents want to hear their kids' calls
Parents are excited to hear their kids' phone calls for the first time. Know why? They want to know who their kids are calling. To record and listen to real-time talks, they must monitor and capture incoming and departing chats. Parents want to protect their children from online child abusers, stalkers, and sexual predators they may meet on social media. It's challenging. Parents should monitor their children's phone use when they call unknown numbers. Phones can reveal hidden truths.
Employers secretly record phone calls
Employers are increasingly monitoring their workers' business calls. Since employees can steal firm secrets and leak them to third parties, employee monitoring has become increasingly vital. Your staff's business phone manners can also hurt sales.
Your company could shut down if your customer service team isn't adequately prepared to handle complaints. Company information desks should be orderly and professional. Thus, you must monitor both incoming and outgoing business calls on official phones while on official business.
How to Setup WhatsApp Parental Controls?
SPY24's WhatsApp Monitoring App can remotely monitor the target mobile's Messages, Call Logs, and other activity. SPY24 tracks and records all WhatsApp messages. Make sure your youngster is not talking to cyberbullies, internet predators, or strangers online.
SPY24 Install application free The Most Powerful Hidden Spying App to Monitor Android, IOS Cell Phone & Tablet Device Remotely. Best Android Parental Control App for Kids & Teens Online Safety.
Now take the liberty to monitor Android, and IOS devices with exclusive features better than ever before Monitor all Voice & Text Messages Communication records, Listen to & Watch Surroundings in Real-time Unleash Digital Parenting with Android, IOS Spy App Spy (Surround Listing & Front/Back Camera Bugging) IM's VoIP call recording on Android OS 13 & above With 250+ Surveillance Tools at your fingertips using Android Tracking & Parental Monitoring Software.
---
Monitor WhatsApp, phone logs, text messages, internet activities, installed apps, and contacts.
iOS 7 and Android 4.0+ support the app.
Installation and interface are simple.
See all WhatsApp messages sent and received.
You use WhatsApp, Facebook, Instagram, and other social media apps daily. You communicate and express your ideas with loved ones using the apps daily. Many professionals employ this technology to globalize their businesses, which benefits both sides.
"Excess of everything is harmful," experts say. This pertains to social media, which many teens and adults abuse and are getting more popular. They waste valuable work time on WhatsApp. Technological advances have allowed the creation of many WhatsApp parental control apps to monitor and limit their children's WhatsApp use.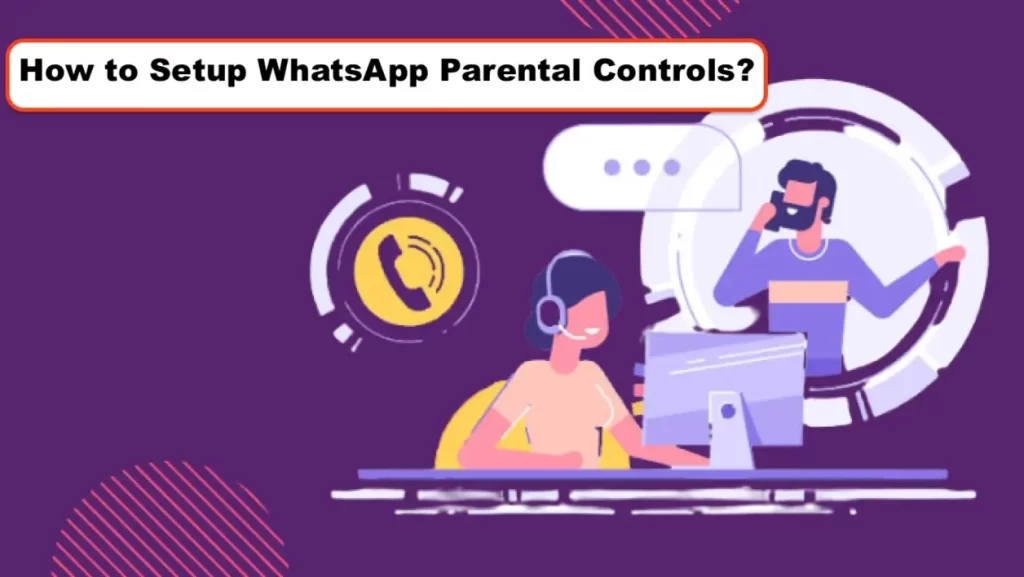 What makes WhatsApp the most popular teen social media app?
Consider which social networking tool has achieved global popularity recently. WhatsApp has been included due it its unique services. Young people say WhatsApp is their preferred communication app. Numerous causes explain its immense appeal. First, it's a reliable, free tool for sharing feelings. Teens can also exchange 16-MB media files. WhatsApp is also ad-free and solicitation-free, unlike other social media apps.
WhatsApp's main risks for kids:
WhatsApp has helped youth in many ways. WhatsApp harms youth, as does everything. This section explains why parents should ban WhatsApp on their kids' smartphones.
WhatsApp is a top teen entertainment choice. Because of this, people get sidetracked and start doing things like sharing sexual material over Whatsapp.
WhatsApp is a youth cult. They argue with non-WhatsApp users instead of talking to their neighbors.
More importantly, daily WhatsApp use harms youth health. Back, neck, and eye problems are becoming increasingly common.
Whatsapp's parental controls safeguard kids
You know why restricting WhatsApp is important. Parents can use many online parental control programs to keep their kids off WhatsApp. These programs block WhatsApp for kids. Reasons to Utilize a parental control app include:
Parental restrictions protect children from unanticipated incidents like WhatsApp adult jokes.
Reducing WhatsApp-related health risks for children is crucial.
Keep kids focused on homework and outdoor play.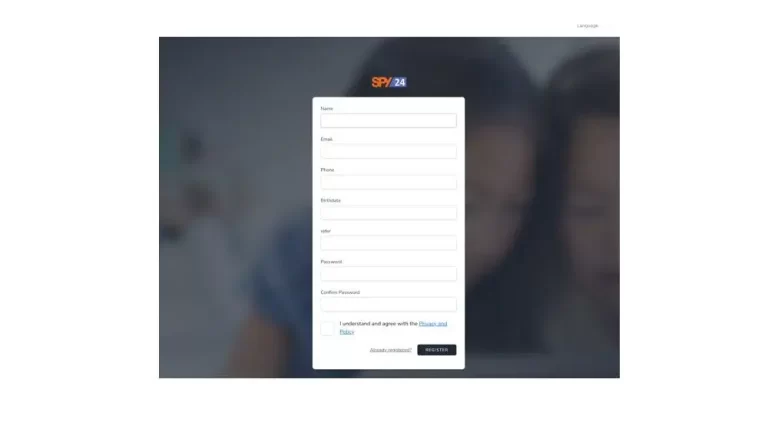 SPY24: Best WhatsApp Parental Controls
Block WhatsApp with SPY24 Parental Control. SPY24 lets worried parents track their kids online with a special tool. This parental control tool consistently surpasses competitors. This app lets parents monitor kids' device use.
SPY24 Whatsapp Parental Control's key functions are:
Maintain WhatsApp data: All WhatsApp data, including call and text dates, times, and durations, can be tracked.
Read these texts: See all WhatsApp messages sent and received.
The most time-consuming and efficient function is target tracking.
Georeferencing is great. Draw a virtual geographic border around the target on the map to track it. You'll be notified immediately if your youngster crosses this restriction.
Blocking WhatsApp: This function lets you track which apps your kids use most. This prevents application dependence in kids.
How long does the average child use WhatsApp?
You know kids love smartphones, especially WhatsApp. They mostly use WhatsApp to communicate and share media. They rarely see friends. Social media has distracted these teens from school and health. Every kid today has a smartphone, and if you meet one, they'll be on it. Modern kids are stubborn, therefore the only way to ban WhatsApp is via a parental control tool like SPY24.
View photos and videos.
SPY24 can follow your child's WhatsApp photos, phone calls, and text messages.
Turn off WhatsApp when studying or working.
An unusual function in SPY24 lets you block certain apps when studying or doing assignments. One of the smartest child supervision methods. SPY24 blocks WhatsApp. Parents can disable their kids' favorite games and social media apps to keep them focused in class.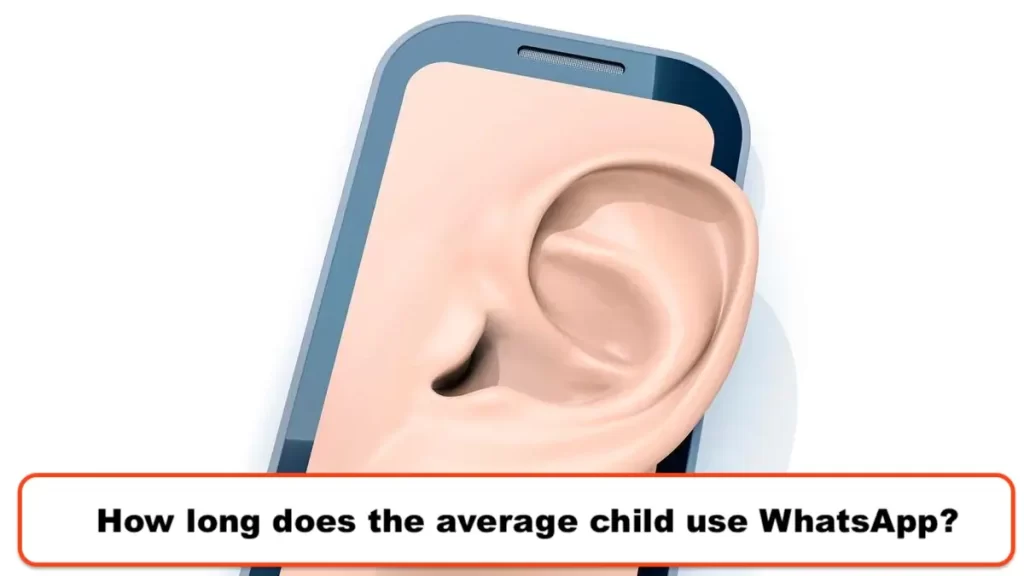 SPY24's WhatsApp Parental Control benefits?
Read on to learn why SPY24 is the best parental control app for WhatsApp monitoring and restriction. An amazing feature lets you download an app to your child's smartphone: "Get your kid an app."
Web Content: All Internet content is free. These websites are inappropriate for under-13s. This application can prevent pornographic websites from children's computers.
This technology lets parents monitor their kids while using multiple functions.
Parents need what information?
WhatsApp supervision by parents is required for several reasons:
The business advises parents that only those who send or receive WhatsApp messages have a legitimate account.
They can also limit their children's communication to contacts.
WhatsApp's messaging app, profile, sharing, and banning are safe. WhatsApp users can restrict access to their profiles and status updates.
For Android and iPhone users, SPY24 monitors and blocks WhatsApp messages. Parents can maximize the app's benefits for their children by preventing them from doing damage.
SPY24 lets you monitor all WhatsApp text messages, both sent and received, as well as WhatsApp statistics like call and text dates, times, and durations in real-time. FlexiSpy WhatsApp Call Recorder may record others' WhatsApp conversations.
SPY24 is a top cell phone call monitor. It can be used by parents to safeguard their children from online predators and by businesses to monitor business phone calls for compliance.
Cell phone spying software is readily available and easy to use. If you are in a relationship where you feel like you need to keep track of your partner's conversations, or if you are an employer who needs to monitor employee communication, this type of software can be a life-saving tool. Before purchasing any cell phone spyware, make sure that you read the reviews and compare different products to find the one that best suits your needs. With the right spyware app, you can rest assured that your personal or professional communications will remain private. Have you ever used cell phone spyware? What was your experience?
Conclusion:
SPY24 offers an invaluable service for those who want to monitor another person's cell phone conversations from another device without having any physical contact with them at all times. By following simple security measures such as using strong passwords and enabling two-factor authentication, users can ensure their data remains secure while still gaining access to valuable information about a particular individual or group of individuals they may be interested in monitoring more closely. With SPY24, users can rest assured knowing they have a reliable way of obtaining pertinent information regardless of where they may find themselves located geographically speaking at any given point in time…