WeChat is a Chinese messaging app developed by Tencent, its official website is WeChat, this app was released in 2011, and has more than one billion active users in the world. This popular app has several features such as video calls, voice calls, and chat so it is widely used for business and communication. It is not as secure as other messengers, especially in China where the government censors many topics. Google, Facebook, YouTube, and Twitter are blocked in china so people have to work with WeChat. for signing up, someone who has already an account should scan a QR code to verify you unless you can not open an account. We chat will be linked to your bank account and credit card, And you can pay for almost everything you want to buy. The app allows users to do their daily tasks and it is even used in businesses instead of Email.
If you are working with a Chinese company you need to learn how to use it. WeChat is like a mini website and companies can have an official account, and can put their daily posts. Furthermore, the customers can pay through chat, and finally, if your business has more than one hundred followers you can advertise your products there. unfortunately out of china, it is just a messenger.
In this post, we will read about WeChat Location Tracking and we will introduce you to SPY24, which is the best tool for WeChat location tracking With a 30-day free trial and twenty-four hours of customer service.
How to Track Someone's location on WeChat?
One of the great features of WeChat is you can share your location with your friends. Furthermore, all of your friends in a group can share their location so with a glance you can see the location of everyone on a map.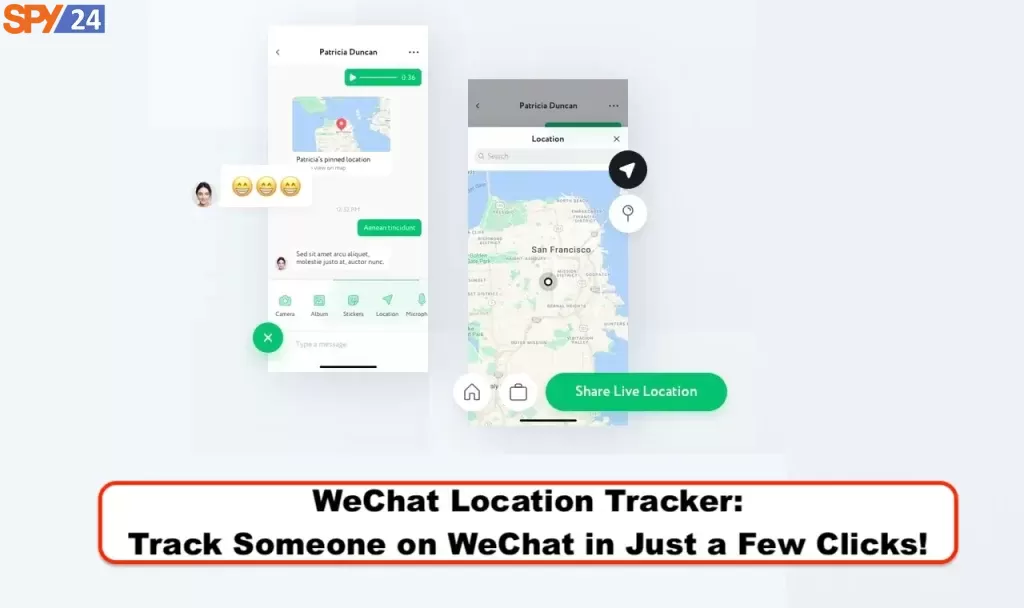 you and the targeted person should enable the shared location, then follow the below steps:
Step1: Tap the "+" button on WeChat
Step2: click on the location
Step3: click on the real-time location
After sharing the real-time location you will be able to see the location of the friend and your location on the map. The main purpose of this amazing feature is to help users find each other and it is used to set up meetings. For example, when you have got something with your friends you can share the location with them and track them to see where they are and when they will get to the destination.
For turning your location off you should tap on discover, live streams& Nearby, people at the top of the screen, and finally clear location.
How to Track IP addresses on WeChat?
You can easily track someone's IP address on WeChat by using IP Grabber. This powerful feature of WeChat will enable you to get the IP address and monitor others' locations. you just need to open the app and save the contact name on your phone, after saving the person's number start a friendly conversation with them, send the targeted person an image or video, click on the send icon on the top right, you will see different options, select the "send to chat" and then Copy URL.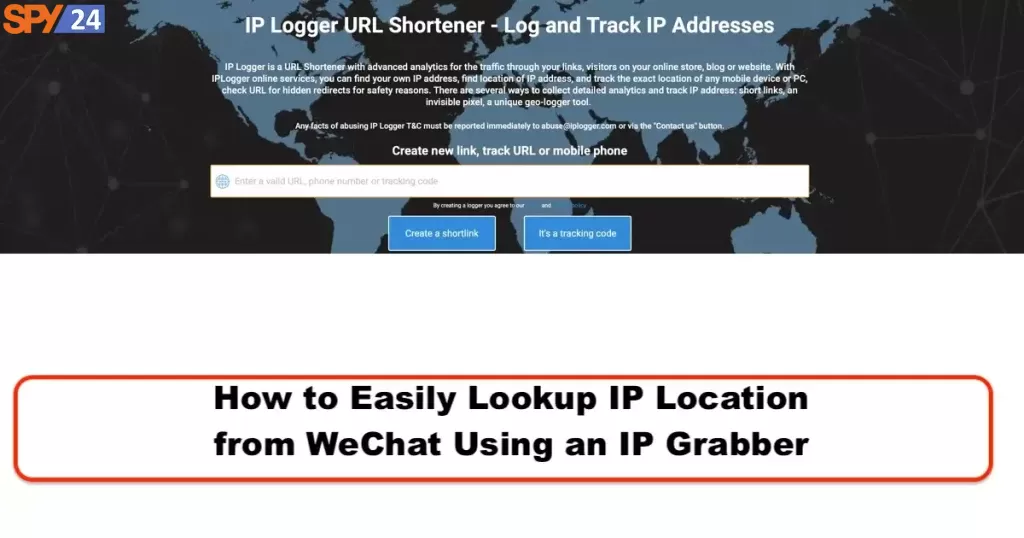 go to the website of the IP grabber (https://iplogger.org/), and from all pop-up options select on Shorten Url menu. Go to your IP logger link to see the URL you posted. After choosing the domain that is added to your IP logger you can see the link. Copy the generated link and send it to the person .as soon as the targeted person clicks on the link, you can see the person's detailed IP logger. This would give you information about the country, city name, zip code, and time zone.
Why do you want to track Someone's location on WeChat?
There are various reasons to track someone on WeChat.First and foremost sensitive parents want to know the location of their kids to make sure they are safe and secure especially parents who have teenagers and are spending most of their time chatting with strangers, by tracking their location on WeChat they can know the exact location of their beloved one. second, Companies need to check their employees, As many companies are working globally, employers want to track their employees. Moreover, the school can check on students while they are in camp. caregivers can use a WeChat tracker to monitor their patients and check their physical health remotely.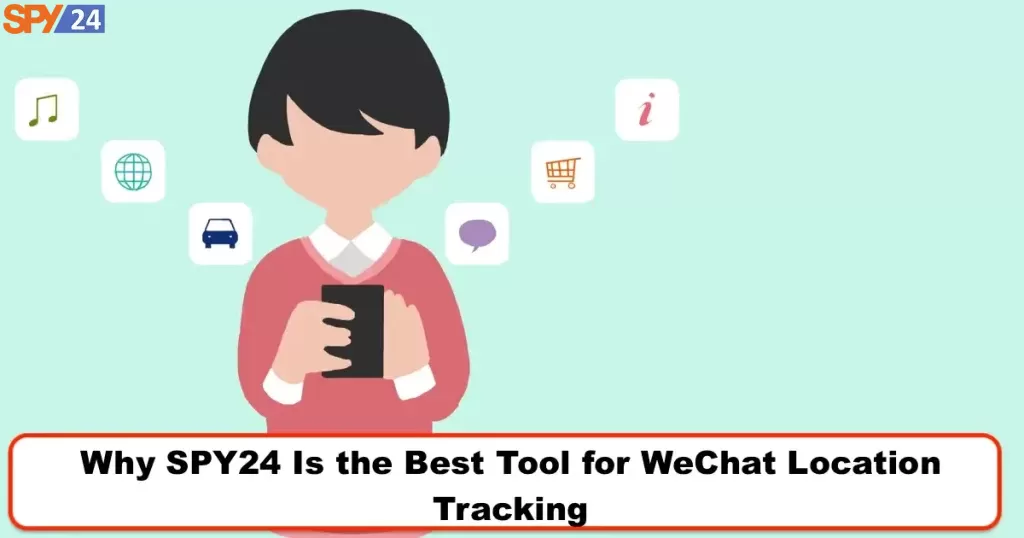 The pros and cons of the WeChat location-sharing feature
Just like anything WeChat location sharing has some advantages and also disadvantages, we will discuss below:
Pros:
The best thing about this functional app is that it is completely free so you do not have to pay for it. The company provides you with many services for no money. Furthermore, it is easy to work with, you can share data with 100Mb.
Cons:
Tencent is collaborating with the government of china and has access to all your data when you agree to create an account. The next disadvantage of WeChat is that this app does not use end-to-end encryption so It is probable that your message be seen by the third party
How to Choose the Best WeChat Monitoring App
There are many app trackers in the market that are not only user-friendly but also efficient. After Installing it on the targeted device, you will be able to track all online activities on WeChat including all conversations, calls, videos, and messages.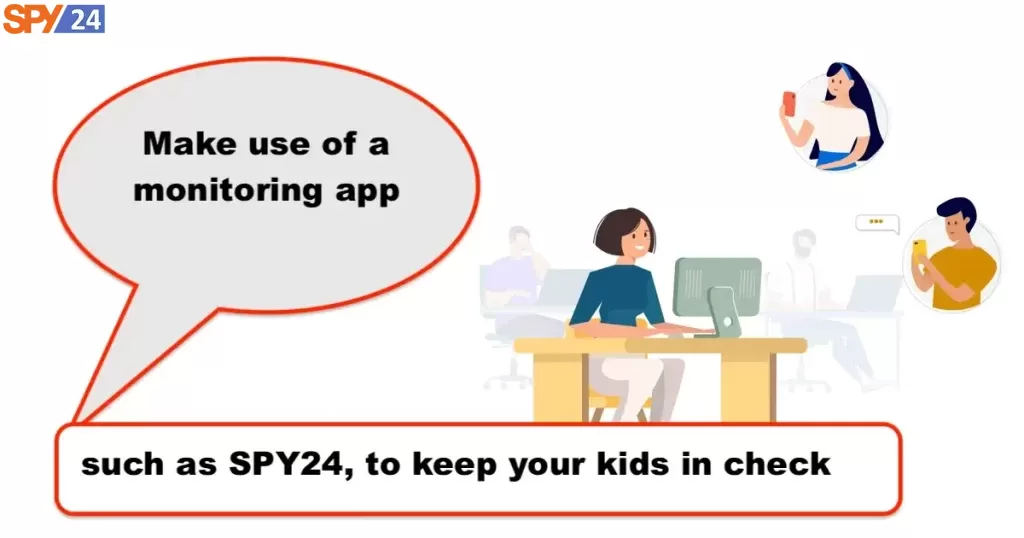 You should check the compatibility, price, and accuracy of the location tracking. Flexispy, iKeyMonitor, and Hoverwatch are some of the best and most free remote monitoring apps. As several tracking apps are choosing one tracker would be difficult. Following we will read about SPY24, one of the best WeChat trackers.
SPY24 Is the Best Tool for WeChat Location Tracking
SPY24 is a fantastic tool that can be used on both iOS and Android devices, by using this app you can monitor all incoming and outcoming messages, contacts, photos, and also videos.
There are many reasons why is the best in the market. First and foremost, it is user-friendly. the second reason that makes this app unique is the ability to show accurate real-time data. Last but not least is that the app is completely secure so you do not need to worry about your privacy.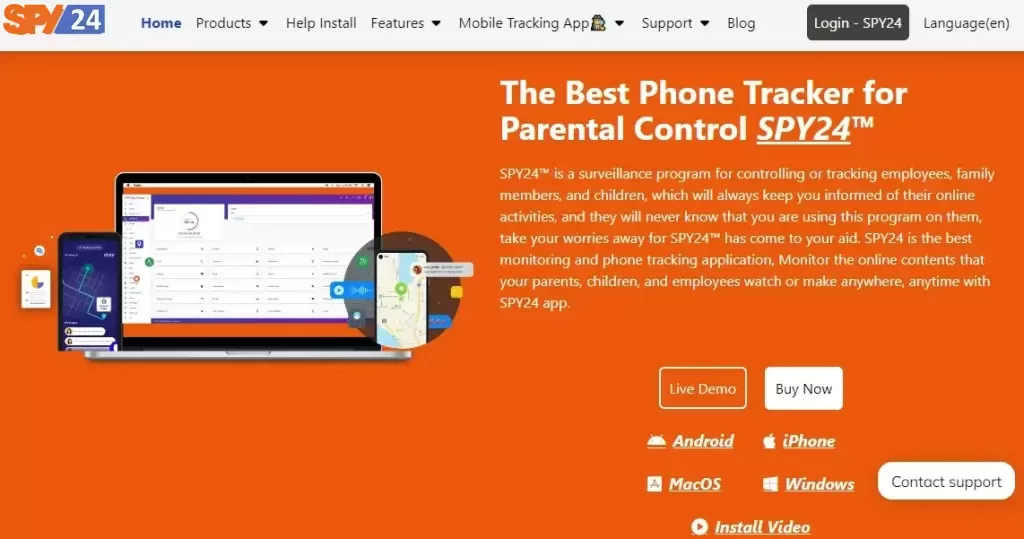 SPY24 WeChat Tracking for Parents
WeChat is a message that allows strangers who you do not know to connect via chat? so parents need to know who are their kids chatting with to protect them against online predators and cyberbullying. SPY24 will let them monitor their kid's online activity on WeChat remotely. The WeChat Location Tracking feature SPY24 helps them to track their location instantly so they always know where they are and in case of emergency, they would get to their kids.
SPY24 WeChat Tracking for employers
WeChat has brought many benefits to the world of business? By SPY24 WeChat Tracking, employers are monitoring their staff activity so they are all updated about the new transactions which have increased their productivity. Furthermore, by monitoring the employees there would be a low chance of leaking information, lastly, As staffs know everything they do on WeChat is being tracked they would not use it for personal reasons, during working hours. The WeChat location tracking feature would let them track to see if they get on time to the meeting.
SPY24 WeChat Tracking for Individuals
Nowadays, It happens a lot that people do not know where their cell phone is, whether they have lost it or it has been stolen. with SPY24 WeChat Tracking, they could back up all of their conversations to their online portal so reach them whenever they want. Furthermore, The WeChat location tracking feature would let caregivers who are taking care of elderlies, track them to get sure that they are safe.
Price list:
The following table is various packages that SPY24 offers to customers:
| | | |
| --- | --- | --- |
| Android Packages | Windows Packages | MAC Packages |
| 1 month – $0 | 1 month – $25 for | 1 month – $25 |
| 3 months – $50 | 3 months – $46 | 3 months – $46 |
| 6 months – $76 | 6 months – $60 | 6 months – $60 |
| 12 months – $120 | 24 hours – $0 | 24 hours – $0 |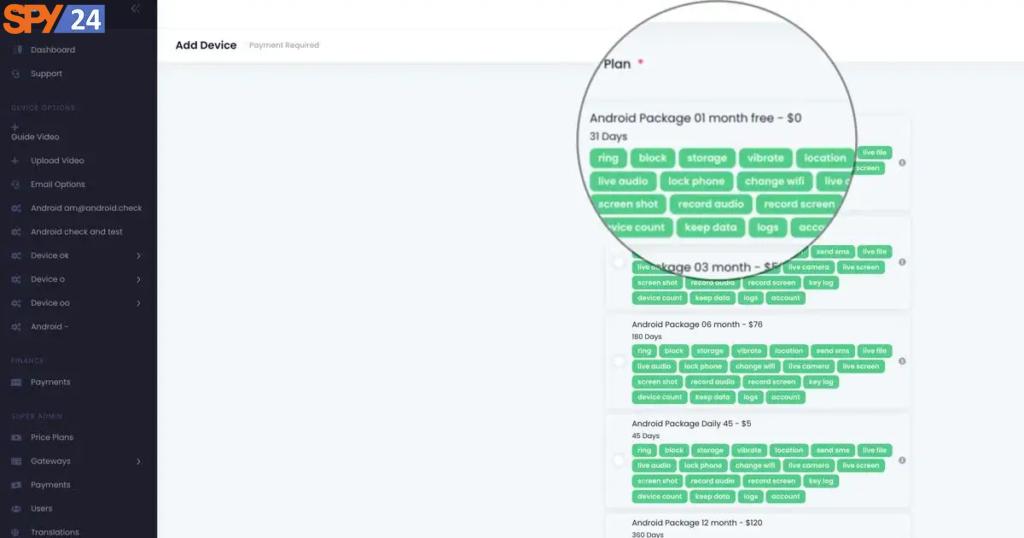 How Does SPY24 Work?
Depending on the operating system of your smartphone follow the step to start tracking:
Free the WeChat tracker app on Android
Here are the steps you need to take the location of those who have an Android smartphone, using the SPY24 app:
Step 1: Visit the official website, www.SPY24.pro
Step 2: Choose the language you want and create an account by entering your Email and password.
Step 3: Download the SPY24 app.
Step 4: Open the app, and give access to what the app wants you by pressing Allow button.
Step 5: Press Install the app and wait till the installation is completed.
Step 6: Enter the email you have created an account with and log in.
Step 7: you will see various features there on the SPY24 Dashboard.
Free the WeChat tracker app on iPhone
Follow the below steps If you're the targeted phone is iPhone, and you want to use SPY24:
Step 1: Visit the official website, www.SPY24.
Step 2: Choose the language you want and create an account by entering your Email and password.
Step 3: Subscribe to the IOS device.
Step 4: verify iPhone's iCloud credentials with SPY24.
Step 4: Start monitoring through the dashboard.
SPY24 Install application free The Most Powerful Hidden Spying App to Monitor Android, IOS Cell Phone & Tablet Device Remotely. Best Android Parental Control App for Kids & Teens Online Safety.
Now take the liberty to monitor Android, and IOS devices with exclusive features better than ever before Monitor all Voice & Text Messages Communication records, Listen to & Watch Surroundings in Real-time Unleash Digital Parenting with Android, IOS Spy App Spy (Surround Listing & Front/Back Camera Bugging) IM's VoIP call recording on Android OS 13 & above With 250+ Surveillance Tools at your fingertips using Android Tracking & Parental Monitoring Software.
---
How does the WeChat tracker SPY24 work?
One of the best features of SPY24 is WeChat location tracking which leads you to the exact location of the targeted person. you just need to enter the WeChat ID of the person to the platform. SPY24 will start tracking the location in real-time. as long as you are connected to the Internet and the targeted device is on you can monitor the places. Furthermore, SPY24 offers user geofencing features which will send you an alarm to notify you that the targeted person enters a specific area.
Conclusion
In this article, we discussed why you need to track Someone on WeChat, we also recommend one of the best WeChat Monitoring Apps in the market which is not only effective but also efficient. The company provided the service of 24/7 customer support so if you have any questions you can ask them and they will reach you in less than 24 hours. Although there are many tracking apps in the market, none of them offers you a 30-day free trial, The SPY24, with a month free trial would be a great option for you, try using that free!
FAQs
Is tracking WeChat location legal?
If you are tracking your kids, do not worry it is completely legal, but if you are tracking someone else you need their permission.
Can I track the location of my cellphone by using the WeChat tracker when is off?
No, you can not. your cellphone should be on and also it should be connected to the Internet so the cellphone can upload the information to the server.
Is it possible to track more than one phone at the same time?
Yes, you can track more than one device depending on your subscriptions and also the tracking app you are using. some offer to track just one device while others might let you track more.
Are location trackers apps free?
Yes, there are many free tracking apps in the market, but reviews show whether they are working for a few days or not tracking location appropriately.